*unknown title* for now [major hack]
Users browsing this thread: 1 Guest(s)
Since I couldn't come up with a better name for this, the title is held as secret.
​???
is a major rom hack which will feature:
> Over 120 stars in total
> New areas
> New story
> New graphics
> New music tunes and sounds
> New character
> New gameplay and difficulty
> New boss fights
>
Some crashing to do and more!
​

PLOT
In the Mushroom Kingdom, where everyone has found peace and quiet, Mario, suddenly finds a rare object after it was being warped through a portal in the sky: the Red Star. Meanwhile, little did he know that Bowser and his trooped has invaded the kingdom by using any of those. If he acheives his master plan, it'll be total chaos!
Follow Mario in his new quest as he gathers all the Red Stars to save the kingdom!
The rom hack is currently in development, and will be updated from time to time. Feel free to give feedback and look around the thread for more stuff incoming!
​PROJECT PROGRESS
​Course 1:

Bob-omb Seaside
Done!
​Course 2:

Goomba Town
Done but in redesign
​Course 3:

???
​Course 4:

???
​Course 5:

Cheepchum's Cove
Done!
​Course 6:

???
​Course 7:

Boonsteria Lane
Done!
​Course 8:

Shiversand Valley
Done!
​Course 9:

Honeyhive Mountain
(
Bob-omb Battlefield remake/extra
)
Done!
​Course 10:

Lavakoopa Temple
(
Temple Quest level remake
)
Done but in redesign
​Course 11:

Town Avalanche
(
King Boo's Revenge level remake/extra
)
Redesign in progress
​Course 12:

Chocowhomp's Fortress
(
Whomp's Fortress level remake
)
Done!
​Course 13:

???
​Course 14:

Clockwork Capsule
(
Tick-Tock Clock level remake
)
Done but in redesign
​Course 15:

???
​HUB 1 :

Mushroom Kingdom
​HUB 2 :

Mushroom Castle
​HUB 3 :

Bowser Barrier
​Bowser Stage 1:

Bowser's Airship Fortress
Done!
[/b]​
​Bowser Stage 2:

Bowser's Castle Keep
(
Temple Quest level remake
)
Done!
​Bowser Stage 3:

???
​Bonus Stage 1:

Crash Canyon Slide
Done!
​Bonus Stage 2:

Sandust Pyramid
Done!
​Bonus Stage 3:

Greenburg Roadway
Model done!
​Wing Cap Stage:

Grand Star Haven
(
It's A Crash level remake
)
Done!
​Metal Cap Stage:

Iron'ferno Falls
Done!
​Vanish Cap Stage:

Deep Dark Basement
Done but in redesign
(This post was last modified: 05-07-2017, 10:08 PM by Mariocrash.)
It sounds nice your work.
Have you nay release date?
​Progress updated in first post. Check it out!
Looks great! Good to see more progress on this. The remade courses look pretty cool. Can't wait to see them in game.
Haven't heard anything on this hack in a while, happy to see some progress being made.
Looks really good so far! Is there any multiplayer planned for this hack?
@Lukitu88: The remade stages are more simplified (Whomp's Fortress the most), and far much challenging to the original.

@SuperToad64: I'm afraid not. Unless I think of having the same hack with a Mario/Luigi only mode setting.
Oh well, I guess a Mario/Luigi character select would be good. I am trying to find out a way to patch any rom hack and make it multiplayer using Skelux's multiplayer code. If I figure it out I will credit Skelux for his wonderful multiplayer work and we will be able to make any hack multiplayer!
So is the character in Super Crash 64 going to be this, minus the weird expression: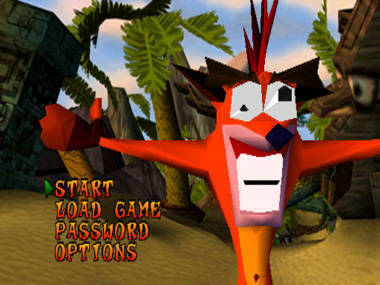 If so then that is going to be awesome!
(This post was last modified: 25-06-2017, 08:48 PM by SuperToad64.)
*unknown title* for now [major hack]
Users browsing this thread: 1 Guest(s)