Users browsing this thread: 1 Guest(s)
what are people currently using to edit textures and replace sprites since star rod isn't out? i've seen a few hacks do this already

also, is it possible to add enemies to boss fights? like a magikoopa with ice king
So. Is it possible to edit the effect of an original item right now?
For example, making a Kooky Cookie possible to poison the player, electrify or hide the user?
Or make a cake 'snowy', by freezing the user as well as healing him? If possible plz give a tutorial about how. I didn't found the respective code. Thx.
Can someone give me the address of texture of the hp and fp bar?
Is there any tutorials on how to get a PNG image indexed into a CI4 format? I checked out some Super Smash Bros Melee forums and looked on the Mario Kart forum here, but I can't seem to find how to go able doing it. Can anyone point me in the right direction?
Im trying to figure out how to change the CPU from recompiler to interpreter
(This post was last modified: 10-09-2017, 02:30 PM by ZetaTheSlayer.)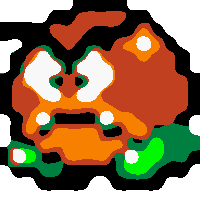 While the game is running, click Options -> Settings... -> Config: Paper Mario (U) -> Recompiler, then change "CPU core style"
(07-12-2014, 04:57 PM)

Polar Hacker Wrote: Self explanatory. Ask questions, get answers.
​Yes I need help. I've made a thread titled "Star rod help?". Here's the link:
http://origami64.net/showthread.php?tid=865
please respond to me there.
I'm trying to get the rom, but I can't find it. Where can I get the z64 version?
Could someone do a Paper Mario music editor if that's at all possible? Could SubDrag do that?
Users browsing this thread: 1 Guest(s)