Users browsing this thread: 1 Guest(s)
Its much better then the Peach's Christmas Invitation Yoshi which gave Mario a weird shading.
You said you will animate Mario but will you animated Yoshi's Eggs too? something like that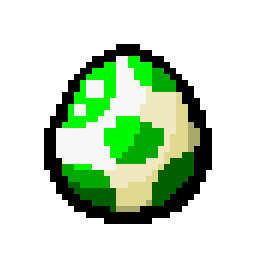 ?
or give them physics like on Yoshis island
3/10 it's ok.
level is wonderfully made.
#PowerAbuseEveryday#
I cant watch the videos because of stupid K9 Web Protection!
This looks like the next Star road
Gwobbo is a great person
- Gwobbo  
I love the rideable Yoshi!
Users browsing this thread: 1 Guest(s)