Users browsing this thread: 1 Guest(s)
Noice; looks smooth enough
Signed---A quite strange fellow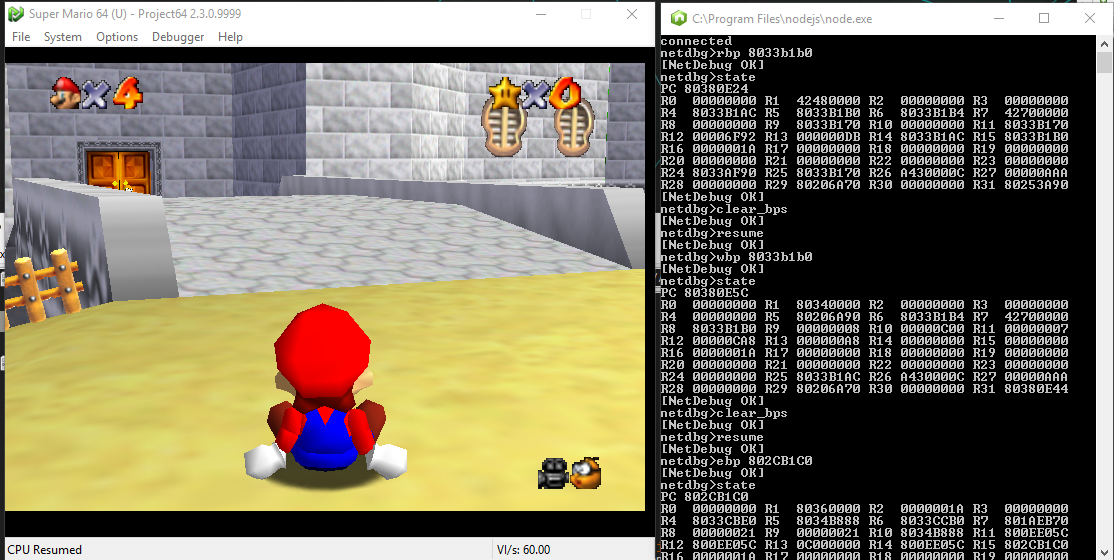 A build of PJ64 with a debugging api. Right now it allows setting read/write/execute breakpoints via commands over a network socket (because I don't know how to keep the console window from suiciding when starting PJ64 from command line).
Pictured command log:
http://pastebin.com/raw/aGSsXaSG
(This post was last modified: 06-09-2016, 12:36 AM by shygoo.)
A proper built-in debugger in the works
. I'll make a thread/release after I get the register tabs and breakpoint list working.

Something new to show off:



Users browsing this thread: 1 Guest(s)